What Fixes And Improvements are Currently Available at Blight?
Today we'd like to give you an update about the fixes and improvements to the Blight League that Grinding Gear Games's currently working on.
The following issues are currently being investigated and have high priority:
Crashes with the exception 'Present' error.
Blighted Map performance. Honestly, the most realistic way they're going to get this to acceptable levels is to slightly reduce the number of monsters being spawned. They're going to be very careful to make sure that the encounters are still hectic, fun and rewarding, but it'll probably involve slightly fewer entities being tracked and rendered. The following issues have been resolved and are currently being tested:
The tower building UI closes if you had gained enough resources to upgrade a different tower.
The "Cursed Concoction" passive skill causes Blasphemy Curses to deactivate.
The Consuming Dark unique dagger does not apply Chance to Poison correctly.
Transforming an amulet into a talisman removes any anointments the amulet had.
Killing Uber Elder does not grant completion towards the "Complete Endgame Grinds" challenge.
Server lag with the Necromancer Ascendancy passive Essence Glutton and Discipline skill gem.
The Blighted Rhoa boss can become immune to damage when revived if it died while Petrified.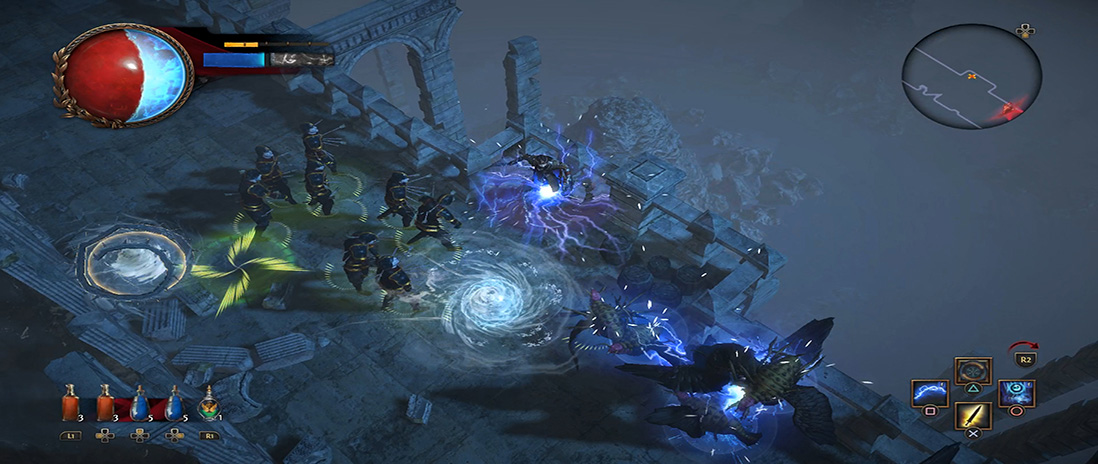 What Makes POE Popular among Players around the World?
POE has attracted millions of players throughout the world with the following features.

Persistent world - Towns and central hubs exist where players may meet other players for good old roleplaying. Instances are capped at 4-8 players per instance.

Free download & play - Completely 100% free to play, supported with microtransactions for aesthetic perks.

Randomly generated levels - Indoor and outdoor areas are randomly generated - no more having to replay through the same instance over and over!

PvP - Highly competitive PvP environments, including tournaments and world PvP areas.

Skills galore! - A wide variety of customizable skills are available. Better yet, skills are not limited to a specific class.

To go further in the game, players have tried their best to collect important game items, including POE Currency, Orbs, Maps and other Unique Items. The more items they have, the greater chance they will progress faster and have more fun playing harder maps and facing end-game bosses. As we all know, a trustworthy seller will help players get what they need fast and securely. If you do not know where to find the most suitable seller, it is highly recommended Mmobc.com to you. With over 7 years of experience in the gaming market, we offer POE Orbs, Maps, Weapons, Currency and other Items at competitive prices.

Why Choose Mmobc.com to Buy POE Currency & Items?

Prompt Delivery - Since we have professional service team, we guarantee that we will finish goods delivery in 15 minutes.

100% Handwork - We supply the game products with 100% handwork and no tricks or scams just a legit and secure shopping experience at our store.

Saving Money - 100% secure online payment system proved by a million users, you will receive your order at a great price!

24/7 Customer Service - We have a professional team providing an outstanding online customer service with friendly and fluent representatives via live chat.

Cheap POE Items and Currency for hot sale on our store with fast delivery, secure transaction and best service. If you have any problem to buy POE Items for PC and Xbox One here or place an order from us, please feel free to hit us up through our 24/7 online livechat. We will do our best to satisfy your demand and wish you a good shopping experience at our site.