Rocket League Ushered Its Fifth Anniversary
Rocket League, released on July 7, 2015, has witnessed marvellous development in the past five years. To celebrate its five anniversary, Psyonix held a two-week-long event, which features two limited-time modes and new event items.

The event will start on June 30, and new cosmetic items are also introduced for players to earn. With balloons collected from playing matches, all players can redeem balloons in the store for new bits and pieces inspired by Psyonix and Rocket League itself.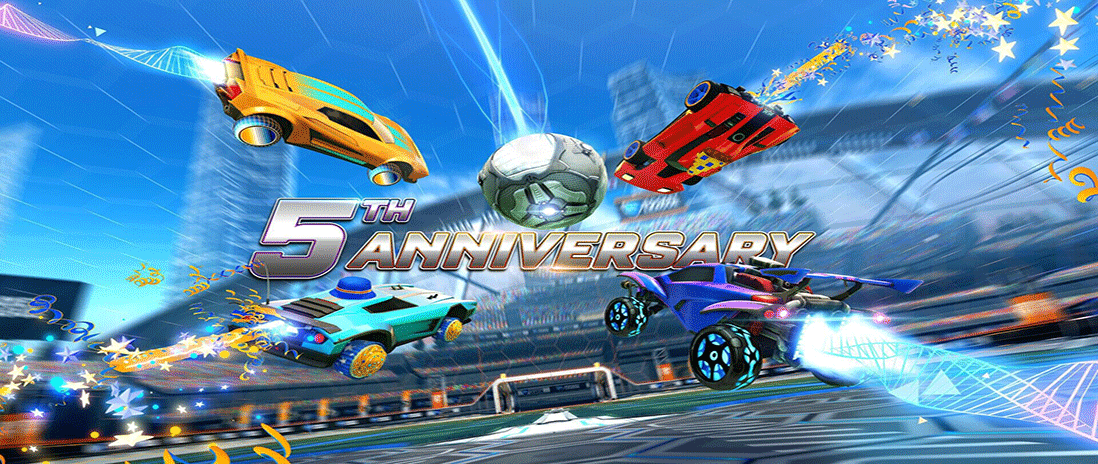 In addition, two limited time modes are also returned in Rocket League. Spike Rush, which sees the ball stick to the spikes on all cars, and 2v2 Heatseeker, which turns Rocket League into more a game of Pong than soccer, will be available in playlists during the two-week period.

Buy Cheap Rocket League Items from Mmobc.com
Considering the upcoming limited-time modes, players will need to prepare cheap Rocket League Items to help them better enjoy this event. If you do not know where to buy inexpensive Rocket League Items without getting scammed, it is highly recommended to get your items from Mmobc.com. With rich experience in Rocket League trading, we offer a huge selection of Rocket League Items for all Rocket League fans with cheap price, instant delivery, safe transaction and 24/7 online support. As a professional and reliable seller, we are committed to providing global players with high quality game resources as well as best customer service.

How to Buy Rocket League Items from Mmobc.com?
The steps of purchase are very simple. You can follow the steps to get what you need.
1. Select the items you need, add them to shopping cart, or pay immediately.
2. Submit the correct information and complete the payment.
3. Accept our invite in the game, if the waiting time is too long, please contact customer service.

Cheap Rocket League Items are on hot sale at our site with fast delivery, safe payment transaction and refund policy. If you have any problem on buying RL Items here, please feel free to hit us up through our 24/7 online livechat anytime.