NBA 2K21 Player Ratings Update is coming out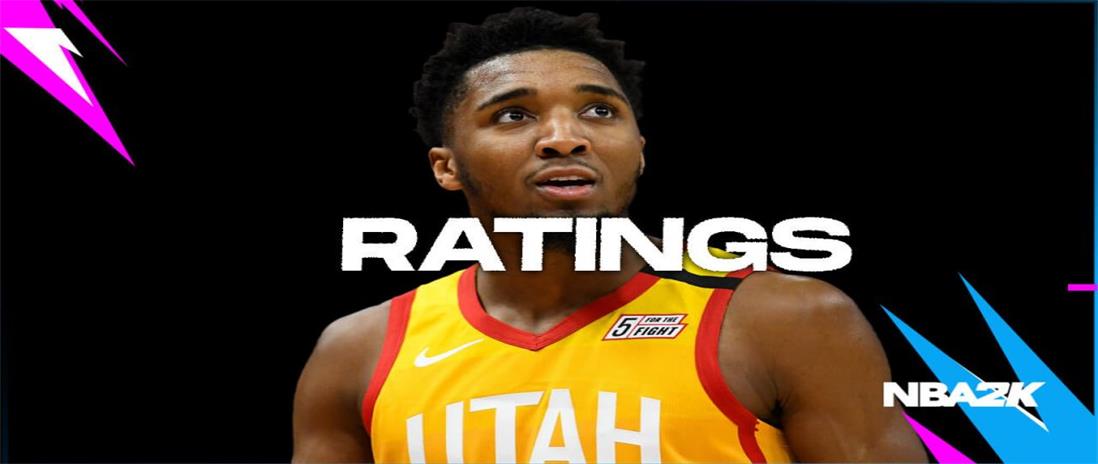 The NBA season is in full swing, and the All-Star break is coming soon, ensuring that during the season, NBA 2K21 evaluators have ample time to assess how close all players are to their game ratings. This, of course, is changeable, since the ratings of players are continually changing as things grow. 2K revealed a series of changes to 2K21's player ratings.
The update has witnessed improvements in the overall ratings for over 120 NBA players this time. The ratings of some players have increased, while others have fallen.
After the team's 11-game winning streak, some stars like Joel Embiid and Jaylen Brown, as well as some other Utah Jazz players, have gained enhanced overall ratings. The rating of Garrison Matthews among them increased the most, increasing by 4 points. In comparison, Danilo Gallinari and Chris Boucher decreased their overall scores by 3 points.
Player ratings rise
Joel Embiid: 94 OVR (+1)
Jaylen Brown: 89 OVR (+1)

Trae Young: 88 OVR (+1)
Ruby Gobert: 88 OVR (+1)
Ben Simmons: 87 OVR (+1)
Clint Capela: 85 OVR (+1)
Mike Conley: 85 OVR (+1)
Christian Wood: 85 OVR (+1)
Pascal Siakam: 84 OVR (+1)
Jarrett Allen: 83 OVR (+1)
Deandre Ayton: 83 OVR (+1)
Serge Ibaka: 82 OVR (+1)
Mitchell Robinson: 82 OVR (+1)
Myles Turner: 82 OVR (+1)
Fred VanVleet: 86 OVR (+2)
Player ratings drop
Khris Middleton: 87 OVR (-1)
Kristaps Porzingis: 86 OVR (-1)
Kemba Walker: 85 OVR (-1)
Kyle Lowry: 83 OVR (-1)
Tyler Herro: 81 OVR (-1)
Terry Rozier III: 81 OVR (-1)
Otto Porter: 80 OVR (-1)
Danilo Gallinari: 80 OVR (-3)
Goran Dragic: 80 OVR (-1)
Aaron Gordon: 80 OVR (-1)
Chris Boucher: 80 OVR (-3)
Of course, this is just part of the new ratings for players. You should have seen the entire roster if you're an NBA 2K21 gamer.

If you would like to inquire for more information on NBA 2K21, please visit our website-Mmobc.com. In addition to providing NBA 2K21 game information, Mmobc.com offers a knowledgeable NBA 2K21 MT trading website. Here you can buy anything you want, like NBA 2K21 MT, NBA 2K21 game pieces. We guarantee the price and absolute protection of your NBA 2K21 MT.