Limited-time items for Animal Crossing: New Horizons Dragon Boat Festival are now available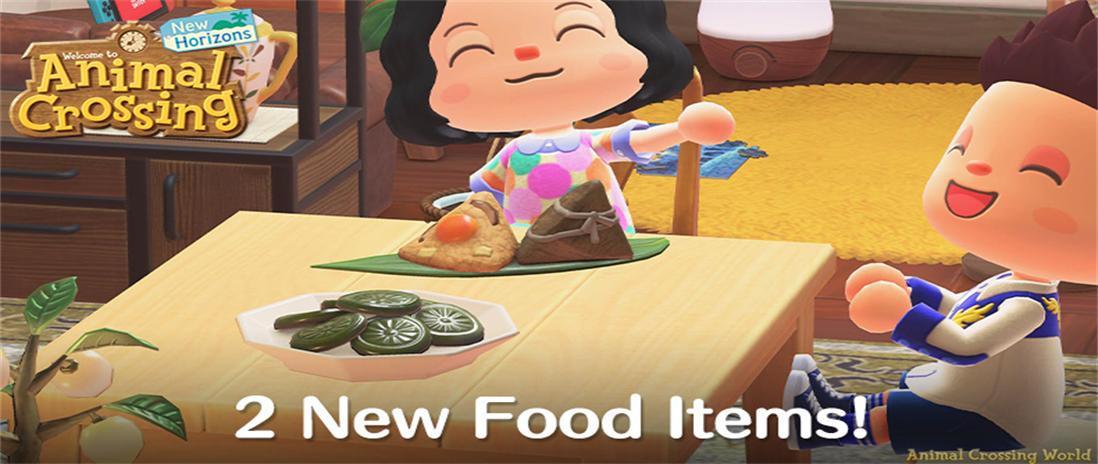 For a short time, Animal Crossing: New Horizons has a couple of Dragon Boat Festival items available.
Animal Crossing: New Horizons players can begin purchasing limited-time items via the Nook Shopping app in anticipation of the Dragon Boat Festival celebrations. These two items are currently available and will only be available until June 14, the day of the event.
Players may get a Festival Zongzi from East Asia for the Dragon Boat Festival and a Surichwi tteok for the Korean Dano Festival by going to the town hall and using the Nook Shopping system to peruse the Seasonal Items. Both of these items will set you back 1,000 ACNH Bells and can be used to dress up your tables and other decorative places. Tteok is a traditional Korean rice cake, whereas Zongzi is a traditional Chinese rice dish wrapped in bamboo leaves.
Last month, a giant block of double Gloucester cheese appeared in Animal Crossing: New Horizons for a brief period, inspired by the UK's famed (and quite dangerous) cheese rolling tournament. There are also some limited-time Animal Crossing Items for International Children's Day and Father's Day in the Nook Shopping seasonal section, but they are only accessible until the end of the month.

Cheap Animal Crossing Items & Bells are provided by Mmobc.com
Please check our website-Mmobc.com. We will continue to bring the latest information about Animal Crossing New Horizons. Of course, we also support Animal Crossing Items online trading services, such as Animal Crossing Bells and Nook Miles Ticket. If you are interested in this, We promise you will Buy Animal Crossing Items at lower prices than any other trading website.
So hurry up to Buy Nook Miles Ticket and Animal Crossing Bells from us. Right now, Mombc.com is holding a promotional summer event.