GGG Makes Changes to Purposeful Harbinger Notable Passive
Purposeful Harbinger is one of the 281 notable passive skills introduced by the Cluster Jewel system in Path of Exile: Delirium. This skill grants "10% increased Effect of Aura Buffs on You for each Herald affecting you". In Path of Exile, there are a whole lot of things that are treated as Auras that players don't think of as Auras and should not be affected by this passive skill. But they are, and it's a really big problem for this skill to interact with them. The skill was never intended to interact with these and should have said something like "x% increased Effect of Aura Buffs from Skills on you per Herald affecting you".
GGG has decided to fix this in a patch later this week by making Purposeful Harbinger only apply to Auras from Skills. After the fix, Purposeful Harbinger will remain extremely powerful for characters who use auras from skills, but will be weaker for those built around abusing it in unintended ways. They will fix other similar problems found in the investigation. These include some Influence mods, legacy Delve mods, some Synthesis implicit mods and the Matua Tupuna unique shield,and so on.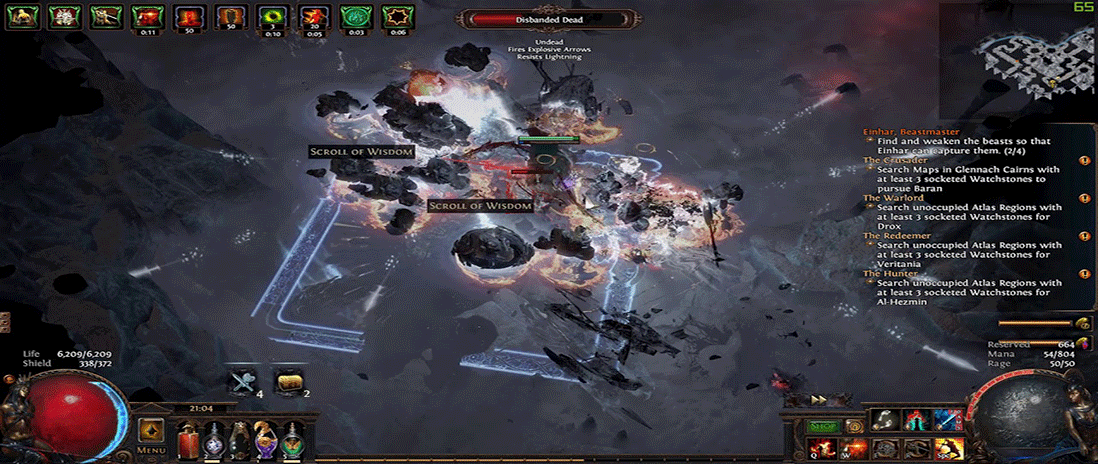 If you are in need of POE Items and Currency for better gameplay experience in Path of Exile, you can find the most suitable way - buy game resources from an online supplier. Mmobc.com is a good choice for you. With rich experience in the gaming market, Mmobc.com offers cheap POE Currency & Items with fast delivery, safe transaction and 24/7 customer service. Buy cheap POE Items and Currency from us will not let you down and we have what you need and more!
Services Offered by Mmobc.com
Security Guarantee - Our refund policy remove all clients' worries when you place an order on our site. You can ask for a full refund as long as your order is canceled before delivery.
Instant Delivery - Stable supply sources and full stock ensures our instant delivery no matter when you place an order. And you will get your items within our promised delivery time.
Cheapest Price - Good study on the game market keeps the goods on our site are sold at the cheapest price.
Safe Transaction - All the products and service here are collected from legit and safe supply sources.
Cheap POE Items and Currency for sale at our site with fast delivery, secure transaction and 24/7 online service. If you have any problem on buying POE Items here or place an order from us, please feel free to hit us up through our 24/7 online livechat. We will do our best to satisfy your needs and wish you a good shopping experience! Whatever you need, we do hope that you will be satisfied with our friendly customer service.