Check out some easy ways to help you to get Nook Miles in ACNH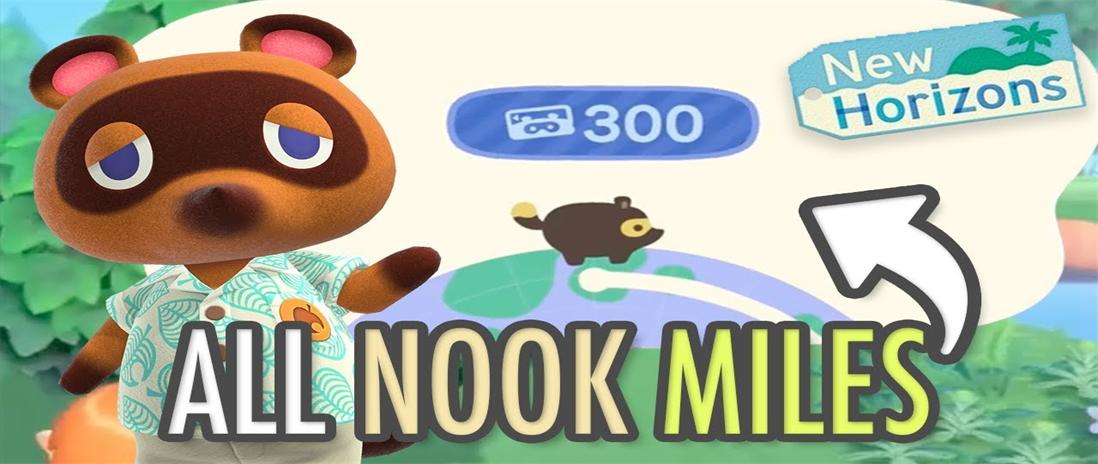 Within Animal Crossing: New Horizons, players can acquire Nook Miles, which they can subsequently use for various purposes. While the most common application is to convert Nook Miles into Nook Miles Tickets and use them to travel to different islands, players may also use Nook Miles to create different recipes within the game.
One of the most often asked questions of Animal Crossing: New Horizons players is how to collect Nook Miles faster in the game. In Animal Crossing: New Horizons, there are a few simple ways for players to quickly collect Nook Miles. And don't forget always to follow MMOBC.COM. The newest ACNH guide is always provided here.
Some ways to earn Nook Miles in ACNH
Check Nook Stop
Checking the Nook Stop terminal every day is one of the simplest ways for players to accumulate Nook Miles quickly in New Horizons. Players will receive a certain number of Nook Miles when they log in for the first time.
By checking Nook Stop every day, gamers will be able to earn more and more Nook Miles each day. Players will receive an additional 300 Nook Miles from Nook Stop after signing in for a week in a row.
By Trading villagers
On their island, players usually have some villagers who they no longer care about. These villagers can then be traded for Nook Miles on a market like Nookazon, which can be exploited to their advantage.
Most of the villages have a market, so players should have no trouble trading them. As a result, this may be a simple way for them to clear their island while also earning more Nook Miles.
Visit friend's island
If players use Nintendo Switch Online, one of the simplest ways to earn Nook Miles is to visit their friends' islands. Players will notice that they have earned 800 Nook Miles when they return. They can also earn extra Nook Miles by performing particular duties on a friend's island, such as watering their plants or competing in a tournament.
These are some of the simplest ways for Animal Crossing: New Horizons players to earn Nook Miles quickly. Players will also receive Nook Miles for a variety of other occasions, such as birthdays and events.

Cheap Animal Crossing Items & Bells are provided by MMOBC
Please check our website-Mmobc.com. We will continue to bring the latest information about Animal Crossing New Horizons. Of course, we also support Animal Crossing Items online trading services, such as Animal Crossing Bells and Nook Miles Ticket. If you are interested in this, We promise you will Buy Animal Crossing Items at lower prices than any other trading website.