Check out ACNH Island Design Ideas For Summer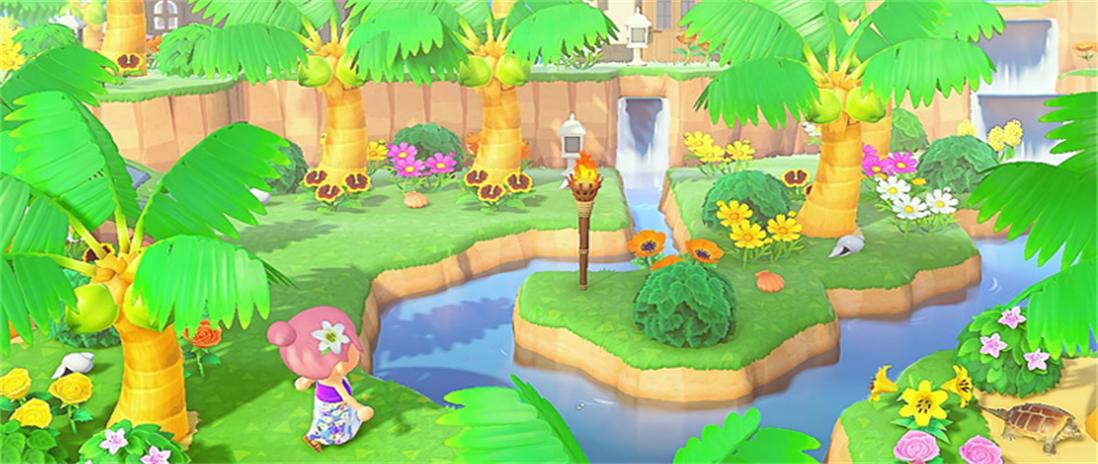 Summer has returned to Animal Crossing: New Horizons, which means that players who refurbished their islands for the winter and spring may be wanting to create a more festive summertime environment in the coming weeks with summertime island design ideas. Fortunately, with to New Horizons' comprehensive terraforming tools, there are lots of unique design choices to consider, not to mention the personalization given by DIY recipes and custom styles. For summer 2021, here are some of the top Animal Crossing: New Horizons island design ideas.
New Horizons has celebrated its one-year anniversary, which means this will be the game's second summer since its release. However, many players in 2020 may not have had access to all of the capabilities that they do now. Those who were just getting started may not have been able to terraform completely or may have been lacking in DIY recipe collection. Given that it's been a year since then, it's likely that more gamers will now have a greater selection of possibilities.
Some players have just restarted their New Horizons islands, taking the time to carefully plan out their town's design in advance now that they have a better understanding of the game's mechanics. Because some of these summer designs take up a lot of room, it's definitely wise to have some vacant places if players want to modify their island extensively this year. On the other hand, others can be scaled down for people who only want a little summer-themed section in their Animal Crossing town.
Lazy River Design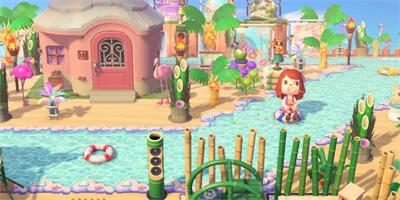 Paths are a terraforming tool in New Horizons that allows users to cover their island with roads, sidewalks, or even creative designs like overgrown or clover-filled grassy regions. However, it is also possible to make roads that look like ponds for Animal Crossing frog pals, implying that imaginative players can create the idea of additional rivers running through town, complete with equipment such as pool floats to sell the illusion.
Swimming Pool Design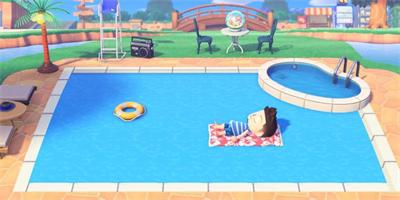 In a similar vein, paths can be used to construct faux swimming pools, which can then be filled with flotation devices and beach chairs and coolers. These pools are even suitable for lying down in. It's a clever workaround to make summer 2021 feel more immersive in Animal Crossing, given that genuine swimming pools in New Horizons can't be used until Animal Crossing players exploit a glitch to sit in them.
Summer Fishing Hole Design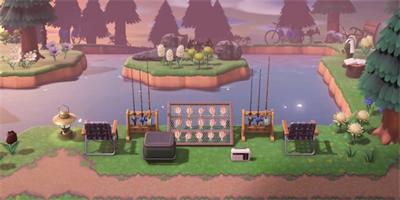 A fishing hole is another little location that can be added to the game. If there isn't enough room elsewhere, players could build it on their island's pier. Nets, fishing poles, coolers, and even fish tanks can be set up to establish a specific fishing area for tourists to come this summer.
★ Cheap Animal Crossing Items &Bells are provided by Mmobc.com
Please check our website-Mmobc.com.We will continue to bring the latest information about Animal Crossing New Horizons. Of course, we also support Animal Crossing Items online trading services, such as Animal Crossing Bells and Nook Miles Ticket. If you are interested in this, We promise you will Buy Animal Crossing Items at lower prices than any other trading website.
So hurry up to buy ACNH bells and Nook Miles Ticket from us. Right now, Mombc.com is holding a promotional event.